Embracing Change to Survive Recession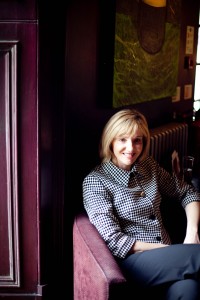 One of the founding directors of groundbreaking Nineties bank egg.com, Julie Fawcett believes people power will help businesses out of recession.IT was the mid nineties.  The internet was spreading virus-like across the Atlantic. As its grip tightened on the UK a secret headhunt was underway at Prudential's London offices to build a team that could capture this new technology and convert it into a business phenomenon for a new generation of consumers.  Julie Fawcett was one of six high flyers tasked with creating the Pru's new banking arm and they quickly identified a niche for a 24 hour internet banking service.
It's something we take for granted in 2010 but in 1995 it was pioneering work
– says Julie, recalling the inception of egg.com.
We wanted to create something that offered quality, accessibility, speed and excellent service – something to attract the new techno population. Yes, the technology was important but combining that with strong customer relationships and offering round the clock access to banking services is what made egg.com such a revolutionary brand.
Working secretly to protect their innovative ideas and keeping costs to a minimum the team set up base outside the capital in Dudley, in the West Midlands. With a target to launch within ten months the pressure was on to get the computer systems and customer service team in place.
Our mantra was 'on time to budget' but it was a massive undertaking. We had to recruit staff, train them and build the technology. Our mission was to change the banking world for the better and what we did lay the foundations for what we have today.
The technology wasn't the only thing that came from across the Atlantic. As HR director, responsible for having the right people in the business, Julie adopted some innovative US coaching techniques to instil her team with core values and principles.
I had to initiate a very different culture where people understood their responsibilities and were accountable for their actions. We wanted to develop a relationship between a bank and a population and that required a new way of thinking.
Remembering the launch – which, incidentally, was 'on time to budget' – Julie says it was the culmination of one of the most exciting journeys of her career.Read more at page: Philosophy of embracing change…